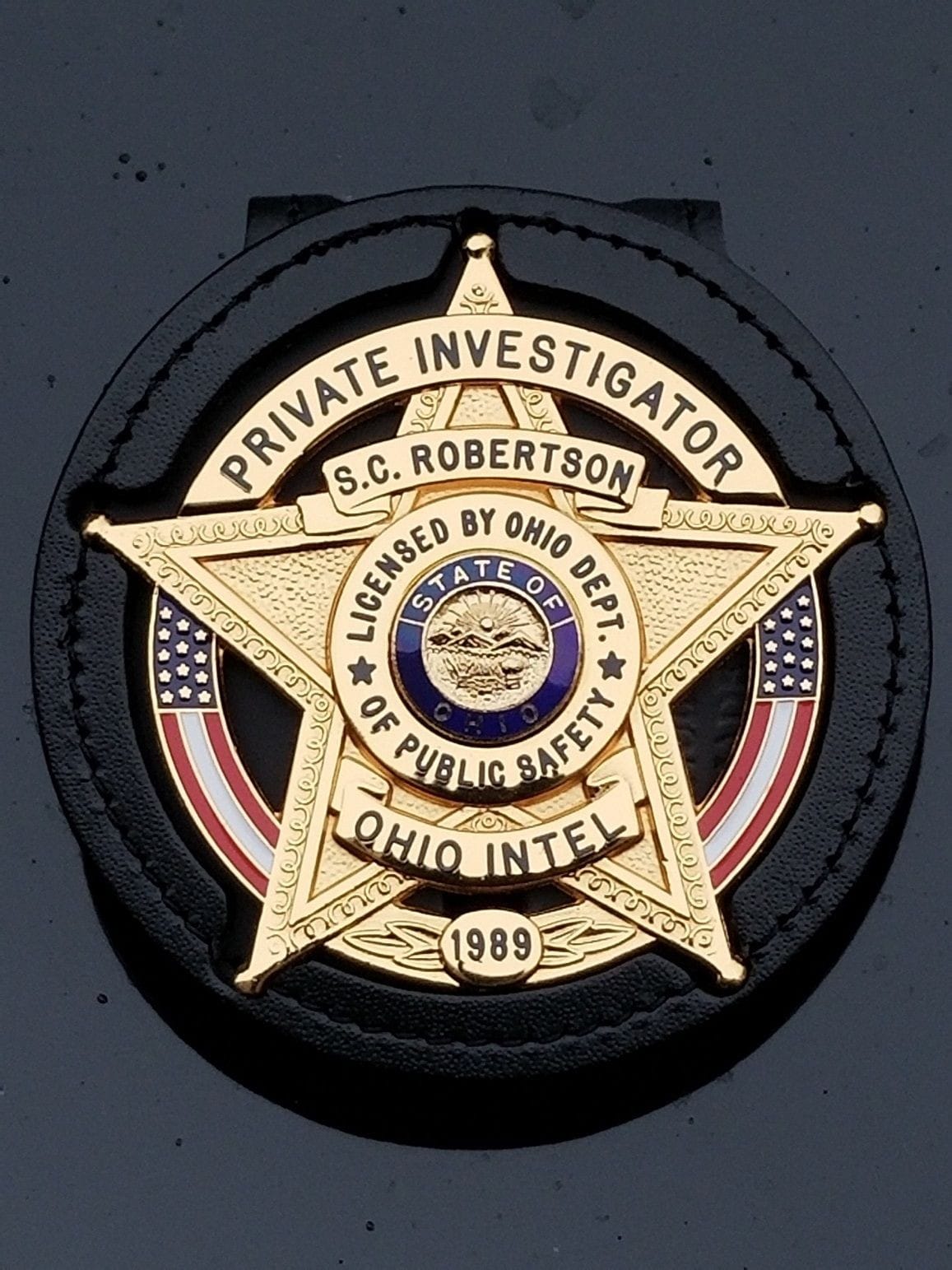 Alimony Fraud - Spousal Supoort Fraud - Cohabitation Investigation
Scott C. Robertson, a Private Investigator in northeastern Ohio provides investigative services to locate hidden assets, and conduct
surveillance
for the purpose of making observations and documenting evidence of Alimony Fraud - Spousal Support Fraud - Cohabitation; observing and documenting the daily activities and routines of the subject of the investigation, and others who are relevant to the case - such as a significant other, in an effort to assist the client and their legal counsel of achieving a reduction, or a termination of the court ordered spousal support - alimony payments.
Background Investigations
are often conducted on the current companion - cohabitant of the ex-spouse.
Scott will work dilligently with you and your legal counsel at accomplishing the assignment objectives and goals of your case. Clients are provided a written, investigative report, and any new information, or evidence that has been obtained during the investigation.
Alimony or spousal support is ordered by a court to protect the spouse with a lesser income from financial hardship, for a specified period of time. The court takes into consideration a variety of factors when determining the appropriate amount of alimony.
Alimony, or Spousal Support Fraud
is committed when an individual conceals their assets, or provides inaccurate or false information to the court regarding their employment status, their income, their current address, a child support order, or misrepresenting other related information, or concealing a relationship with a significant other with whom they are cohabitating.
Ohio Private Investigator - private detective agency service area for Alimony Fraud - Spousal Support Fraud - Cohabitation Investigation
includes the followinglocations; Akron, Alliance, Amherst, Apple Creek, Atwater, Austintown, Avon, Baltic, Barberton, Barnhill, Bath, Bay Village, Bazetta, Beachwood, Bedford, Beloit, Berea, Boardman, Bolindale, Bolivar, Boston Heights, Brady Lake, Brimfield, Brecksville, Brewster, Briarwood, Broadview Heights, Braceville, Brooklyn, Brookpark, Brunswick, Burbank, Campbell, Canfield, Canton, Center World, Champion Heights, Charlestown, Churchill, Chippewa Lake, Cleveland, Congress, Conventry, Copley, Cortland, Craig Beach, Creston, Cuyahoga Falls, Dalton, Deerfield, Dennison, Dover, Doylestown, Eastlake, East Sparta, Edinburg, Elyria, Euclid, Fairlawn, Fairport Harbor, Fairview Park, Franklin, Fredricksburg, Freedom, Garfield Heights, Garrettsville, Girard, Gloria Glens Park, Gnadenhutten, Grafton, Green, Greentown, Grand River, Hartville, Highland Heights, Hiram, Howland, Hubbard, Hudson, Independence, Kent, Kipton, Kirtland, LaGrange, Lakeline, Lakemore, Lakewood, Leavittsburg, Lodi, Lorain, Lordstown, Louisville, Lowellville, Lyndhurst, Madison, Magnolia, Manchester, Mantua, Maple Heights, Marshalville, Mayfield Heights, Massillon, McDonald, McKinley Heights, Medina, Mentor, Mentor on the Lake, Midvale, Middleburg Heights, Mineral City, Mineral Ridge, Minerva, Mogadore, Mount Eaton, Munroe Falls, Navarre, Nelson, Newcomerstown, New Middleton, New Philadelphia, North Lima, North Olmsted, North Perry, North Randall, North Ridgeville, North Robertsville, North Royalton, Norton, Newton Falls, Niles, Oberlin, Orangeville, Orrville, Painesville, Palmyra, Parma, Parral, Penninsula, Pepper Pike, Perry, Poland, Port Washington, Ravenna, Richfield, Richmond Heights, Rittman, Rochester, Rocky River, Rootstown, Sagamore Hills, Salem, Sebring, Seven Hills, Seville, Shaker Heights, Shalersville, Sheffield, Shreve, Silver Lake, Smithville, Springfield, Solon, South Amherst, South Euclid, Spencer, Stone Creek, Strasburg, Streetsboro, Strongsville, Stow, Struthers, Suffield, Sugarcreek, Tallmadge, Timberlake, Twinsburg, Uniontown, Uhrichsville, University Heights, Vermillion, Vienna, Wadsworth, Waite Hill, Warren, Warrensville Heights, Washingtonville, Waynesburg, Wellington, Westfield Center, Westlake, West Farmington, West Salem, Wickliffe, Wilmot, Willow Crest, Willoughby, Willowick, Windham, Wooster, Yankee Lake, Youngstown, Zoar, Ohio and their surrounding areas - private investigator - detective agency servicing Carroll, Columbiana, Cuyahoga, Geauga, Harrison, Holmes, Jefferson, Lake, Lorain, Mahoning, Medina, Portage, Stark, Summit, Trumbull, Tuscarawas and Wayne County, Ohio.