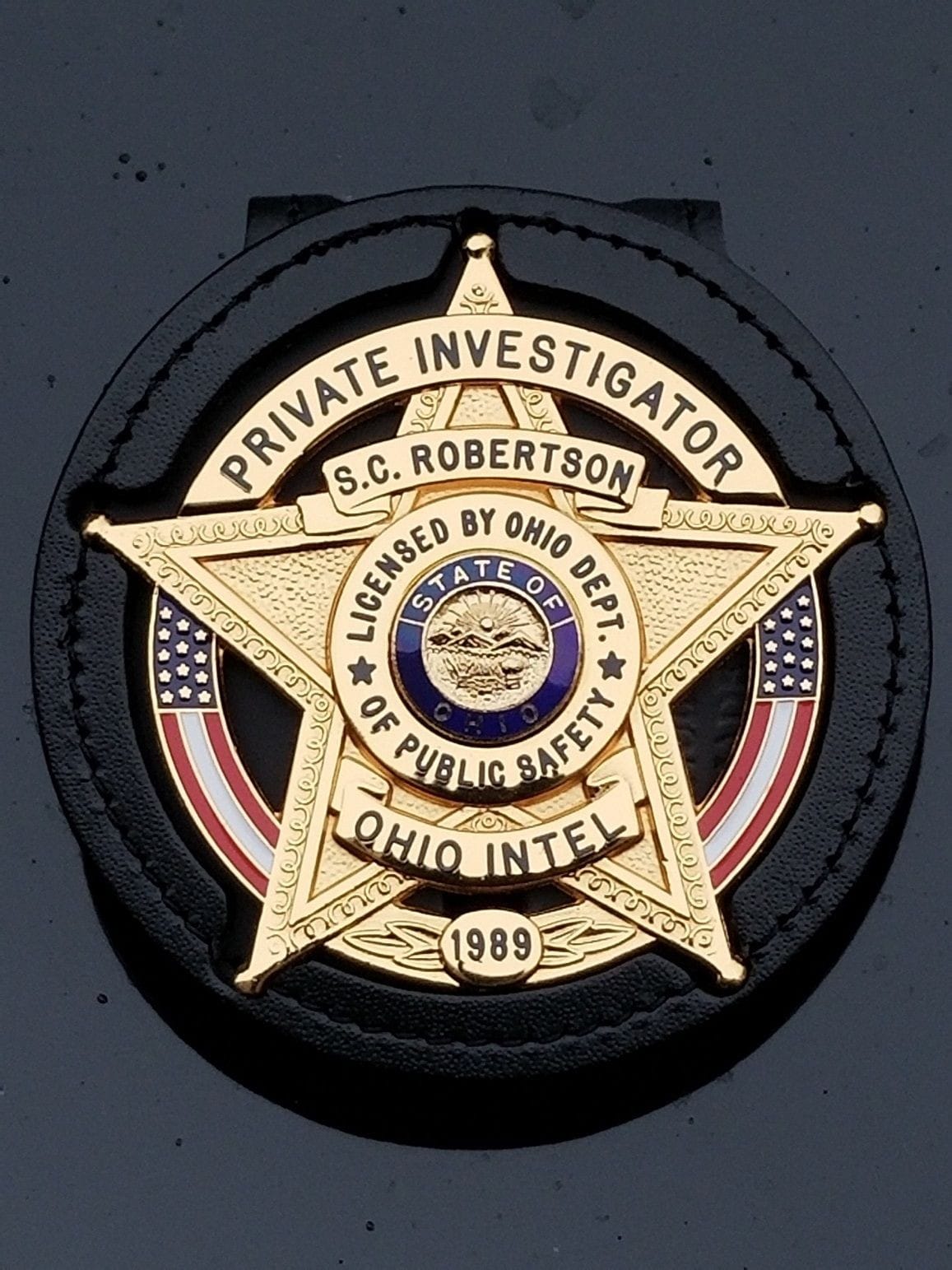 Private Investigator serving Small Businesses and Corporations - Special Assignments
Scott C. Robertson, a licensed private investigator at Ohio Intel has been providing special investigative support services for small business owners, corporations, and law firms throughout northeastern Ohio, since 1989. Scott Robertson as also served as a deputy sherifff and a police officer in the State of Ohio.
Special Investigative Assignments include
; Sensitive internal affair matters, theft of inventory - warehousing ,
background investigations
, theft within logistics - supply and delivery chain,
workers' compensation fraud
or exaggerated personal injury claims,
surveillance
, violation of non-compete contracts, and a wide array of unique business related inquiries.
Scott C. Robertson works aggressively and diligently to assist clients with their business related problems.
Call today for a free telephone consultation and an assessment of your particular business matter.
330-268-8080
All inquiries are legally priviledged and confidential.
Private Investigator northeast Ohio private detective service area for Special Business Corporate Investigations, internal matters, theft of inventory or assets, theft within logistics , violation of non-compete contracts includes the following Ohio cities, Akron, Barberton, Bath, Boston Heights, Brimfield, Copley, Conventry, Cuyahoga Falls, Fairlawn, Green, Hudson, Lakemore, Manchester, Mogadore, Munroe Falls, Penninsula, Richfield, Sagamore Hills, Stow, Silver Lake, Springfield, Suffield, Tallmadge, Twinsburg, Alliance, Brewster, Canton, East Sparta, Greentown, Hartville, Louisville, Magnolia, Massillon, Minerva, Navarre, North Canton, Robertsville, Uniontown, Waynesburg, Wilmot, Bay Village, Beachwood, Bedford, Berea, Brecksville, Broadview Heights, Brooklyn, Brookpark, Cleveland, Euclid, Fairview Park, Garfield Heights, Highland Heights, Independence, Lakewood, Lyndhurst, Maple Heights, Mayfield Heights, Middleburg Heights, North Olmsted, North Royalton, North Randall, Parma, Pepper Pike, Richmond Heights, Rocky River, Seven Hills, South Euclid, Shaker Heights, Solon, Strongsville, University Heights, Warrensville Heights, Westlake, Amherst, Avon, Elyria, Grafton, Kipton, LaGrange, Lorain, North Ridgeville, Oberlin, Rochester, Sheffield, South Amherst, Vermillion, Wellington, Atwater, Brady Lake, Brimfield, Charlestown, Deerfield, Edinburg, Franklin, Freedom, Garrettsville, Hiram, Kent, Mantua, Mogadore, Nelson, Palmyra, Ravenna, Rootstown, Shalersville, Streetsboro, Suffield, Windham, Briarwood, Brunswick, Chippewa Lake, Gloria Glens Park, Lodi, Medina, Seville, Spencer, Wadsworth, Westfield Center, Eastlake, Fairport Harbor, Grand River, Kirtland, Lakeline, Madison, Mentor, Mentor on the Lake, North Perry, Painesville, Perry, Timberlake, Waite Hill, Wickliffe, Willoughby, Willowick, Baltic, Barnhill, Bolivar, Dennison, Dover, Gnadenhutten, Midvale, Mineral City, Newcomerstown, New Philadelphia, Parral, Port Washington, Strasburg, Stone Creek, Sugarcreek, Urichsville, Zoar, Bazetta, Bolindale, Braceville, Center World, Champion Heights, Churchill, Cortland, Girard, Howland, Hubbard, Lordstown, McDonald, McKinley Heights, Mineral Ridge, Newton Falls, Niles, Leavittsburg, Orangeville, Vienna, Warren, West Farmington, Yankee Lake, Apple Creek, Burbank, Congress, Creston, Dalton, Doylestown, Fredricksburg, Marshalville, Mount Eaton, Norton, Orrville, Rittman, Shreve, Smithville, West Salem, Wooster, Austintown, Beloit, Boardman, Campbell, Canfield, Craig Beach, Lowellville, New Middleton, North Lima, Poland, Salem, Sebring, Struthers, Washingtonville, Willow Crest, Youngstown, Ohio and surrounding areas, and servicing the following Ohio Counties, Carroll, Columbiana, Cuyahoga, Geauga, Harrison, Holmes, Jefferson, Lake, Lorain, Mahoning, Medina, Portage, Stark, Summit, Trumbull, Tuscarawas and Wayne County, Ohio.