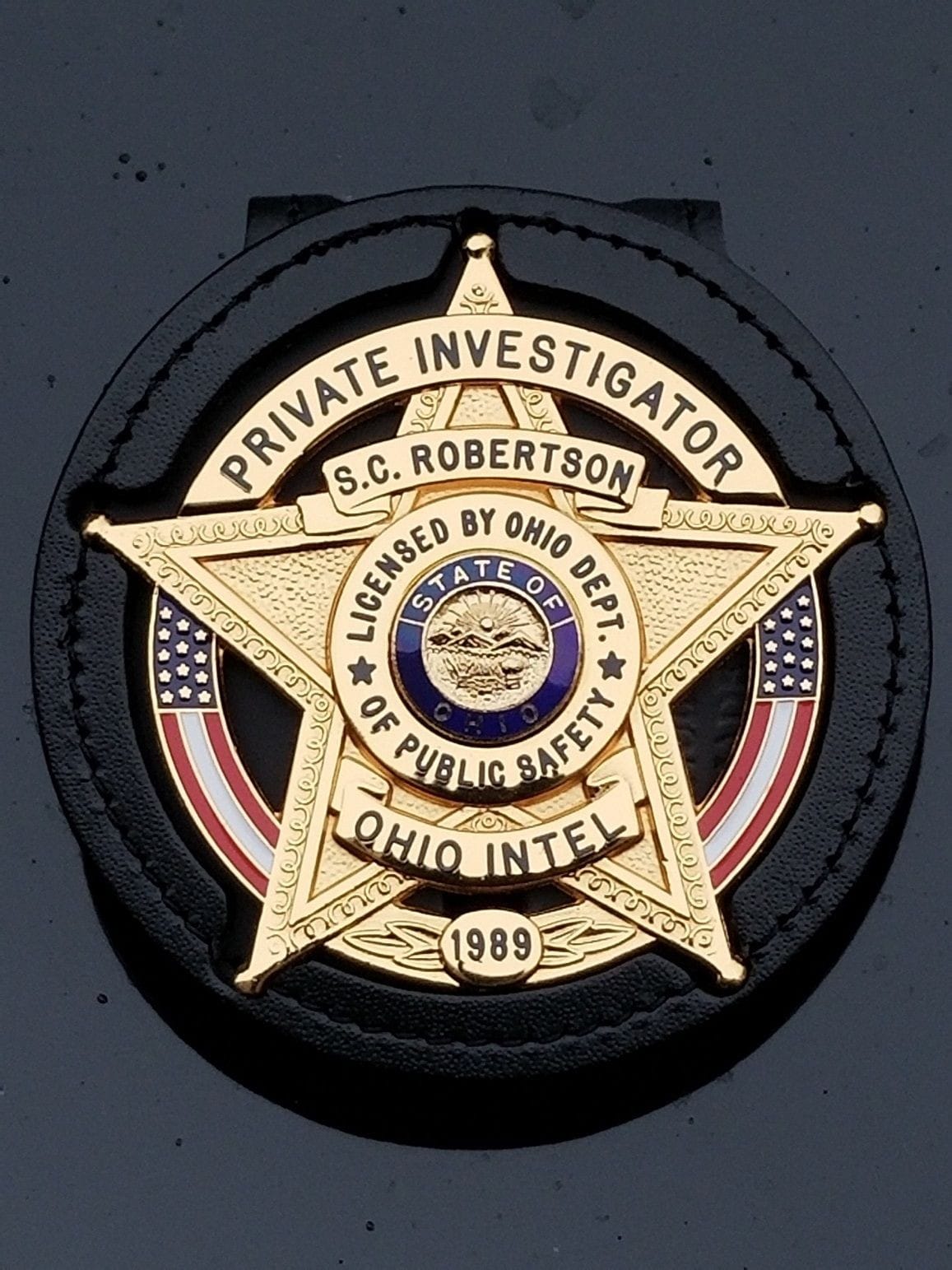 Death Investigation - Case Review and Assessment
Scott C. Robertson, a Licensed Private Investigator in northeastern Ohio has been providing investigative support for suspicious death cases since 1989.
The initial phase of a death investigation is a review and assessment which consists of an examination of the following documants and information:
Police reports; the initial police report, all first responders reports, and information regarding the initial telephone call to, or contact with the authorities regarding the incident, all supplemental police report narratives; information provided by law enforcement officers during thier investigation, the detective bureau's reports and information which may include photographs, victim, witness and suspect statements.
Emergency Medical Services - Ambulance or Coroner's Office investigative reports and transport reports.
Medical information pertaining to the decedent that is provided by the client.
The Medical Examiner's - Coroner's Report.
Information provided by friends, family and associates regarding the decedent and / or the incident. It is imparitive to the investigation that individuals providing pertinent information to a private detective, regarding the decedent and the incident , disclose all known personal information regarding the decendent, and persons and circumstances of interest.
After the initial review and assessment of the case, I will be able to make a decision as to whether I can provide further investigative assistance, or refer the case to other professionals who specialize in particular areas such as forensic science and - or legal assistance. During this review, preliminary
background investigations
may be conducted on suspects and persons of interest. Upon completion of the assignment, the client is provided with a written report which articulates my assessment, recommendations for additional investigation, and referrals.
Call today for a Free Telephone Consultation regarding your particular case.
330-268-8080
All inquiries are legally privileged and confidential.
Private Investigator northeast Ohio private detective service area for death investigation, suspicious death investigations, includes the following Ohio cities, Akron, Barberton, Bath, Boston Heights, Brimfield, Copley, Conventry, Cuyahoga Falls, Fairlawn, Green, Hudson, Lakemore, Manchester, Mogadore, Munroe Falls, Penninsula, Richfield, Sagamore Hills, Stow, Silver Lake, Springfield, Suffield, Tallmadge, Twinsburg, Alliance, Brewster, Canton, East Sparta, Greentown, Hartville, Louisville, Magnolia, Massillon, Minerva, Navarre, North Canton, Robertsville, Uniontown, Waynesburg, Wilmot, Bay Village, Beachwood, Bedford, Berea, Brecksville, Broadview Heights, Brooklyn, Brookpark, Cleveland, Euclid, Fairview Park, Garfield Heights, Highland Heights, Independence, Lakewood, Lyndhurst, Maple Heights, Mayfield Heights, Middleburg Heights, North Olmsted, North Royalton, North Randall, Parma, Pepper Pike, Richmond Heights, Rocky River, Seven Hills, South Euclid, Shaker Heights, Solon, Strongsville, University Heights, Warrensville Heights, Westlake, Amherst, Avon, Elyria, Grafton, Kipton, LaGrange, Lorain, North Ridgeville, Oberlin, Rochester, Sheffield, South Amherst, Vermillion, Wellington, Atwater, Brady Lake, Brimfield, Charlestown, Deerfield, Edinburg, Franklin, Freedom, Garrettsville, Hiram, Kent, Mantua, Mogadore, Nelson, Palmyra, Ravenna, Rootstown, Shalersville, Streetsboro, Suffield, Windham, Briarwood, Brunswick, Chippewa Lake, Gloria Glens Park, Lodi, Medina, Seville, Spencer, Wadsworth, Westfield Center, Eastlake, Fairport Harbor, Grand River, Kirtland, Lakeline, Madison, Mentor, Mentor on the Lake, North Perry, Painesville, Perry, Timberlake, Waite Hill, Wickliffe, Willoughby, Willowick, Baltic, Barnhill, Bolivar, Dennison, Dover, Gnadenhutten, Midvale, Mineral City, Newcomerstown, New Philadelphia, Parral, Port Washington, Strasburg, Stone Creek, Sugarcreek, Urichsville, Zoar, Bazetta, Bolindale, Braceville, Center World, Champion Heights, Churchill, Cortland, Girard, Howland, Hubbard, Lordstown, McDonald, McKinley Heights, Mineral Ridge, Newton Falls, Niles, Leavittsburg, Orangeville, Vienna, Warren, West Farmington, Yankee Lake, Apple Creek, Burbank, Congress, Creston, Dalton, Doylestown, Fredricksburg, Marshalville, Mount Eaton, Norton, Orrville, Rittman, Shreve, Smithville, West Salem, Wooster, Austintown, Beloit, Boardman, Campbell, Canfield, Craig Beach, Lowellville, New Middleton, North Lima, Poland, Salem, Sebring, Struthers, Washingtonville, Willow Crest, Youngstown, Ohio and surrounding areas, and servicing the following Ohio Counties; Carroll, Columbiana, Cuyahoga, Geauga, Harrison, Holmes, Jefferson, Lake, Lorain, Mahoning, Medina, Portage, Stark, Summit, Trumbull, Tuscarawas and Wayne County, Ohio.