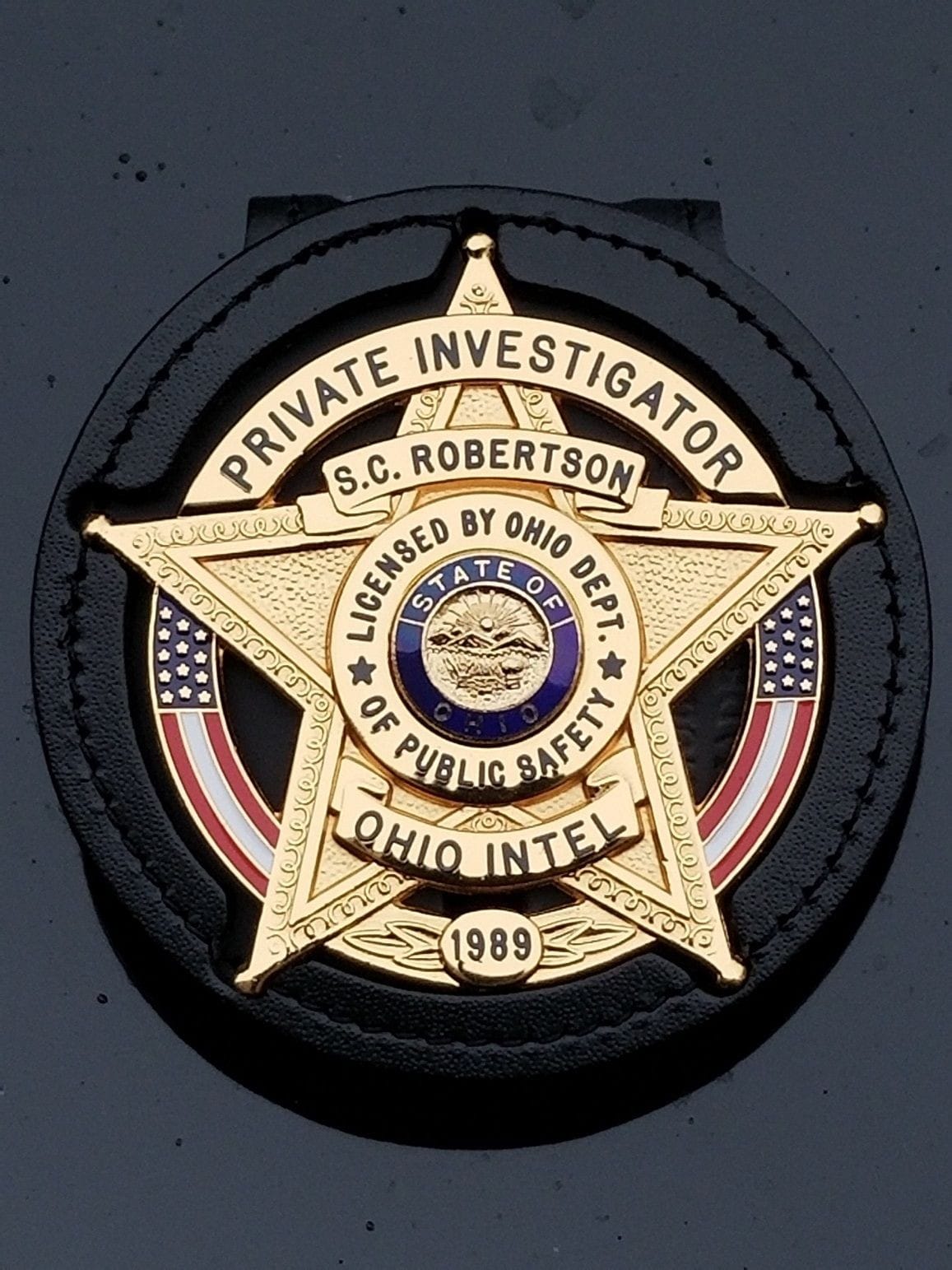 Surveillance - Private Investigator, Northeastern, Ohio
Scott C. Robertson, a Private Investigator in northeastern Ohio has provided surveillance services for legal professionals, small business owners, corporations and private citizens since 1989.
Covert, physical surveillance is a skill that is initially developed through classroom training, and specialized training in the field. Observation skills, still photograph and video documentation techniques are eventually perfected through on the job experience, over a period of time. Essential operational skills such as defensive driving and covert driving techniques, the ability to successfully anticipate the direction of travel of a person, or a motor vehicle, and maintain observation while in transit during a moving surveillance are skills that are acquired by a well experienced private detective.
Surveillance is often conducted during ;
Child Custody Investigations
Workers' Compensation and Personal Injury Fraud
Alimony Fraud
Marital Infidelity
Special Corporate Assignments
The following information is beneficial to the surveillance assignment:
Known Information regarding the subject's lifestyle; particular days of the week and time frames when suspected activity is occurring. Descriptions of their motor vehicles, available information regarding their daily routine, work schedule, the names and or addresses of known associates and addresses of friends and family, and locations that they may frequent on a regular basis such as gas stations, grocery and convenience stores, bars - night clubs, family restaurants, extracurricular activities such as golf courses, bowling alleys, fitness centers, etc.
During surveillance
- physical observations; pertinent events, vehicles, persons, their activity and behavior are documented by date and time stamped still photography or video recording. Written reports are often illustrated with still photographs that are either copied from the video or the still photography.
During each assignment
- I remain in contact with and update my clients on a regular basis. I am available for telephone calls while on assignment in the field.
Upon completion of the assignment
-
the client is provided with a concise, written report, and any new information or evidence that has been obtained.
Ohio Private Investigator - private detective agency service area for Surveillance
includes the following locations; Akron, Barberton, Bath, Boston Heights, Brimfield, Copley, Conventry, Cuyahoga Falls, Fairlawn, Green, Hudson, Lakemore, Manchester, Mogadore, Munroe Falls, Penninsula, Richfield, Sagamore Hills, Stow, Silver Lake, Springfield, Suffield, Tallmadge, Twinsburg, Alliance, Brewster, Canton, East Sparta, Greentown, Hartville, Louisville, Magnolia, Massillon, Minerva, Navarre, North Canton, Robertsville, Uniontown, Waynesburg, Wilmot, Bay Village, Beachwood, Bedford, Berea, Brecksville, Broadview Heights, Brooklyn, Brookpark, Cleveland, Euclid, Fairview Park, Garfield Heights, Highland Heights, Independence, Lakewood, Lyndhurst, Maple Heights, Mayfield Heights, Middleburg Heights, North Olmsted, North Royalton, North Randall, Parma, Pepper Pike, Richmond Heights, Rocky River, Seven Hills, South Euclid, Shaker Heights, Solon, Strongsville, University Heights, Warrensville Heights, Westlake, Amherst, Avon, Elyria, Grafton, Kipton, LaGrange, Lorain, North Ridgeville, Oberlin, Rochester, Sheffield, South Amherst, Vermillion, Wellington, Atwater, Brady Lake, Brimfield, Charlestown, Deerfield, Edinburg, Franklin, Freedom, Garrettsville, Hiram, Kent, Mantua, Mogadore, Nelson, Palmyra, Ravenna, Rootstown, Shalersville, Streetsboro, Suffield, Windham, Briarwood, Brunswick, Chippewa Lake, Gloria Glens Park, Lodi, Medina, Seville, Spencer, Wadsworth, Westfield Center, Eastlake, Fairport Harbor, Grand River, Kirtland, Lakeline, Madison, Mentor, Mentor on the Lake, North Perry, Painesville, Perry, Timberlake, Waite Hill, Wickliffe, Willoughby, Willowick, Baltic, Barnhill, Bolivar, Dennison, Dover, Gnadenhutten, Midvale, Mineral City, Newcomerstown, New Philadelphia, Parral, Port Washington, Strasburg, Stone Creek, Sugarcreek, Urichsville, Zoar, Bazetta, Bolindale, Braceville, Center World, Champion Heights, Churchill, Cortland, Girard, Howland, Hubbard, Lordstown, McDonald, McKinley Heights, Mineral Ridge, Newton Falls, Niles, Leavittsburg, Orangeville, Vienna, Warren, West Farmington, Yankee Lake, Apple Creek, Burbank, Congress, Creston, Dalton, Doylestown, Fredricksburg, Marshalville, Mount Eaton, Norton, Orrville, Rittman, Shreve, Smithville, West Salem, Wooster, Austintown, Beloit, Boardman, Campbell, Canfield, Craig Beach, Lowellville, New Middleton, North Lima, Poland, Salem, Sebring, Struthers, Washingtonville, Willow Crest, Youngstown, Ohio and surrounding areas, and servicing the following Ohio Counties; Carroll, Columbiana, Cuyahoga, Geauga, Harrison, Holmes, Jefferson, Lake, Lorain, Mahoning, Medina, Portage, Stark, Summit, Trumbull, Tuscarawas and Wayne County, Ohio.