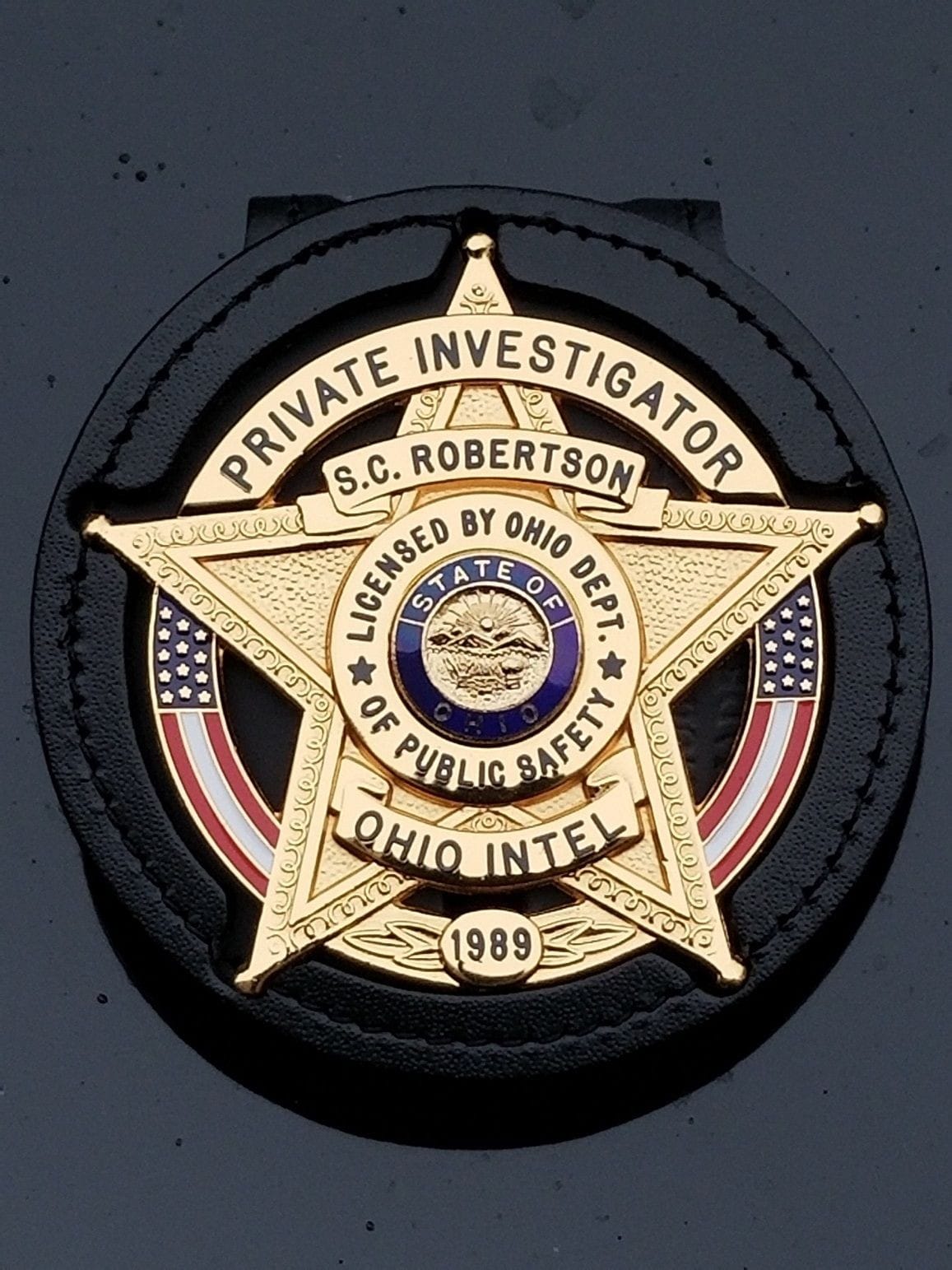 Child Custody Investigation - Private Investigator, Ohio
Scott C. Robertson, a Licensed Private Investigator in northeastern Ohio has been providing investigative support for Child Custody cases since 1989. Scott has also served as a deputy sheriff and a police officer in the State of Ohio.
Each individual child custody case has its own specific objectives that are unique to the client's situation as it pertains to the safety and well being of their child, or children, when the child is in the custody of the other parent.
An investigative strategy and schedule is established for the purpose of developing new information, documenting pertinent events, and securing evidence that is beneficial to the case.
Surveillance
may be conducted to observe and document the movements; activity and behavior of the parent in question, identify vehicles and persons that visit the parent's residence, or whom the parent is observed associating with when the child is in their custody.
Background information
is sometimes developed on the parent's paramour, or persons of interest who are in the presence of the child while in the custody of the parent in question.
Upon completion of the investigation, the client is provided a written investigative report and any evidence that has been obtained.
A potential for a child custody court case sometimes become a concern when investigating an
extramarital affair
.
It is highly recommended that the client retains an attorney that is communicative, displays a genuine interest in your case, and is well experienced in child custody matters. Child custody cases often cause frustration and anxiety for the parent. Scott will work diligently with you and your legal counsel in pursuit of the case objectives, and accomplishing your goals.
Call Today for a Free Telephone Consultation regarding your Child Custody investigation.
330-268-8080
All Inquiries Are Confidential.
Ohio Private Investigator - private detective agency service area for child custody investigation
includes the following locations; Akron, Alliance, Amherst, Apple Creek, Atwater, Austintown, Avon, Baltic, Barberton, Barnhill, Bath, Bay Village, Bazetta, Beachwood, Bedford, Beloit, Berea, Boardman, Bolindale, Bolivar, Boston Heights, Brady Lake, Brimfield, Brecksville, Brewster, Briarwood, Broadview Heights, Braceville, Brooklyn, Brookpark, Brunswick, Burbank, Campbell, Canfield, Canton, Center World, Champion Heights, Charlestown, Churchill, Chippewa Lake, Cleveland, Congress, Conventry, Copley, Cortland, Craig Beach, Creston, Cuyahoga Falls, Dalton, Deerfield, Dennison, Dover, Doylestown, Eastlake, East Sparta, Edinburg, Elyria, Euclid, Fairlawn, Fairport Harbor, Fairview Park, Franklin, Fredricksburg, Freedom, Garfield Heights, Garrettsville, Girard, Gloria Glens Park, Gnadenhutten, Grafton, Green, Greentown, Grand River, Hartville, Highland Heights, Hiram, Howland, Hubbard, Hudson, Independence, Kent, Kipton, Kirtland, LaGrange, Lakeline, Lakemore, Lakewood, Leavittsburg, Lodi, Lorain, Lordstown, Louisville, Lowellville, Lyndhurst, Madison, Magnolia, Manchester, Mantua, Maple Heights, Marshalville, Mayfield Heights, Massillon, McDonald, McKinley Heights, Medina, Mentor, Mentor on the Lake, Midvale, Middleburg Heights, Mineral City, Mineral Ridge, Minerva, Mogadore, Mount Eaton, Munroe Falls, Navarre, Nelson, Newcomerstown, New Middleton, New Philadelphia, North Lima, North Olmsted, North Perry, North Randall, North Ridgeville, North Robertsville, North Royalton, Norton, Newton Falls, Niles, Oberlin, Orangeville, Orrville, Painesville, Palmyra, Parma, Parral, Penninsula, Pepper Pike, Perry, Poland, Port Washington, Ravenna, Richfield, Richmond Heights, Rittman, Rochester, Rocky River, Rootstown, Sagamore Hills, Salem, Sebring, Seven Hills, Seville, Shaker Heights, Shalersville, Sheffield, Shreve, Silver Lake, Smithville, Springfield, Solon, South Amherst, South Euclid, Spencer, Stone Creek, Strasburg, Streetsboro, Strongsville, Stow, Struthers, Suffield, Sugarcreek, Tallmadge, Timberlake, Twinsburg, Uniontown, Uhrichsville, University Heights, Vermillion, Vienna, Wadsworth, Waite Hill, Warren, Warrensville Heights, Washingtonville, Waynesburg, Wellington, Westfield Center, Westlake, West Farmington, West Salem, Wickliffe, Wilmot, Willow Crest, Willoughby, Willowick, Windham, Wooster, Yankee Lake, Youngstown, Zoar, Ohio and their surrounding areas - private investigator - detective agency servicing Carroll, Columbiana, Cuyahoga, Geauga, Harrison, Holmes, Jefferson, Lake, Lorain, Mahoning, Medina, Portage, Stark, Summit, Trumbull, Tuscarawas and Wayne County, Ohio.