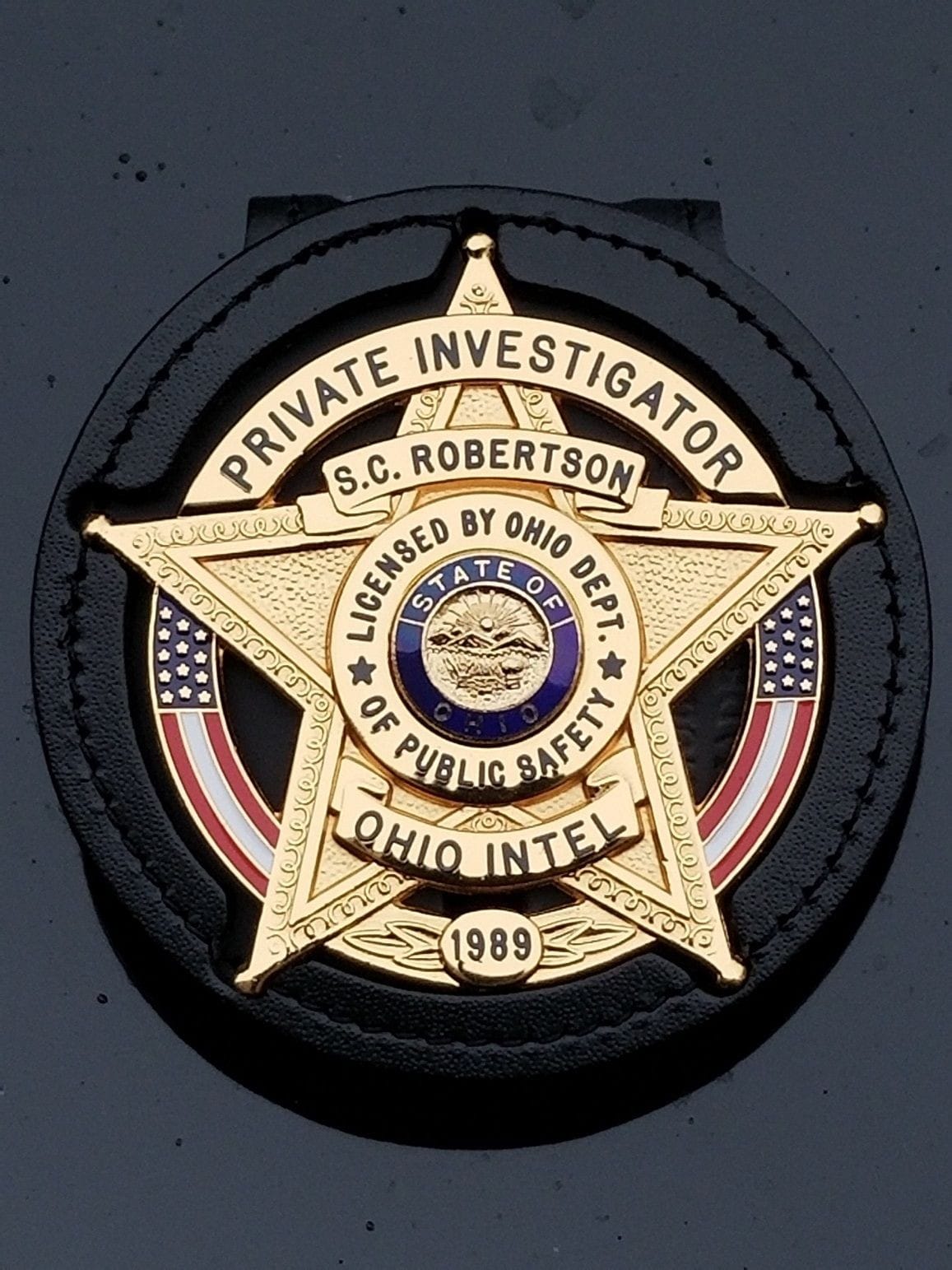 Workers' Compensation Fraud - Personal Injury Fraud Investigation
Scott C. Robertson, a Private Investigator in northeastern Ohio has provided investigative support for Workers' Compensation Fraud, and exaggerated personal injury claims for legal professionals, small business owners, and corporations since 1989.
Surveillance
is conducted for the purpose of documenting the claimants physical movements with video recording and still photography, to determine if the individual in question is concealing current employment by working at an unknown location - under the table, or is self-employed, to observe and document the individual's daily routine and activities, and to observe, document and identify persons who are associating with, or residing with the subject of the investigation. A discreet
background investigation
may be conducted on the claimant as well.
Workers' Compensation Insurance Fraud definition:
an individual commits workers' compensation insurance fraud when he or she; makes false or misleading statements with the purpose of securing goods or services under the Workers' Compensation Act;
Alters, falsifies, destroys, conceals or removes records or documents necessary to establish the validity of a claim, or necessary to establish the nature of goods and services for which reimbursement is requested in a claim;
Enters into an agreement for conspiracy to defraud the Bureau of Workers' Compensation, or a self-insuring employer by making false claims for disability benefits.
Fraudulent Injury Claim Indicators :
There are no witnesses to the alleged injury incident, and the claimant's statement and description of events are not supported by, or are contrary to the actual known cause of the incident.
The claimant refuses to attend medical examinations, or continues to postpone the examinations and the diagnosis which determine the extent of the injury.
The claimants statement and description of the incident conflicts with the results of their medical examination.
It becomes difficult to successfully make contact with the claimant at their residence, on the telephone, or by email.
The claimants medical providers, and legal counsel have reputations for handling suspicious injury claims.
The claimant is known to frequently change their address, and their physician - medical provider.
The claimant delays reporting the claim to the employer without logical explanation for the delay in reporting the alleged injury.
The claimant - employee has a history of multiple previous employers.
Call today for a Free Telephone Consultation regarding your particular case.
330-268-8080
All inquiries are legally privileged and confidential.
Private Investigator northeast Ohio private detective service area for workers compensation fraud, fraudulent or exaggerated personal injury claims investigation includes the following Ohio cities, Akron, Barberton, Bath, Boston Heights, Brimfield, Copley, Conventry, Cuyahoga Falls, Fairlawn, Green, Hudson, Lakemore, Manchester, Mogadore, Munroe Falls, Penninsula, Richfield, Sagamore Hills, Stow, Silver Lake, Springfield, Suffield, Tallmadge, Twinsburg, Alliance, Brewster, Canton, East Sparta, Greentown, Hartville, Louisville, Magnolia, Massillon, Minerva, Navarre, North Canton, Robertsville, Uniontown, Waynesburg, Wilmot, Bay Village, Beachwood, Bedford, Berea, Brecksville, Broadview Heights, Brooklyn, Brookpark, Cleveland, Euclid, Fairview Park, Garfield Heights, Highland Heights, Independence, Lakewood, Lyndhurst, Maple Heights, Mayfield Heights, Middleburg Heights, North Olmsted, North Royalton, North Randall, Parma, Pepper Pike, Richmond Heights, Rocky River, Seven Hills, South Euclid, Shaker Heights, Solon, Strongsville, University Heights, Warrensville Heights, Westlake, Amherst, Avon, Elyria, Grafton, Kipton, LaGrange, Lorain, North Ridgeville, Oberlin, Rochester, Sheffield, South Amherst, Vermillion, Wellington, Atwater, Brady Lake, Brimfield, Charlestown, Deerfield, Edinburg, Franklin, Freedom, Garrettsville, Hiram, Kent, Mantua, Mogadore, Nelson, Palmyra, Ravenna, Rootstown, Shalersville, Streetsboro, Suffield, Windham, Briarwood, Brunswick, Chippewa Lake, Gloria Glens Park, Lodi, Medina, Seville, Spencer, Wadsworth, Westfield Center, Eastlake, Fairport Harbor, Grand River, Kirtland, Lakeline, Madison, Mentor, Mentor on the Lake, North Perry, Painesville, Perry, Timberlake, Waite Hill, Wickliffe, Willoughby, Willowick, Baltic, Barnhill, Bolivar, Dennison, Dover, Gnadenhutten, Midvale, Mineral City, Newcomerstown, New Philadelphia, Parral, Port Washington, Strasburg, Stone Creek, Sugarcreek, Urichsville, Zoar, Bazetta, Bolindale, Braceville, Center World, Champion Heights, Churchill, Cortland, Girard, Howland, Hubbard, Lordstown, McDonald, McKinley Heights, Mineral Ridge, Newton Falls, Niles, Leavittsburg, Orangeville, Vienna, Warren, West Farmington, Yankee Lake, Apple Creek, Burbank, Congress, Creston, Dalton, Doylestown, Fredricksburg, Marshalville, Mount Eaton, Norton, Orrville, Rittman, Shreve, Smithville, West Salem, Wooster, Austintown, Beloit, Boardman, Campbell, Canfield, Craig Beach, Lowellville, New Middleton, North Lima, Poland, Salem, Sebring, Struthers, Washingtonville, Willow Crest, Youngstown, Ohio and surrounding areas, and servicing the following Ohio Counties; Carroll, Columbiana, Cuyahoga, Geauga, Harrison, Holmes, Jefferson, Lake, Lorain, Mahoning, Medina, Portage, Stark, Summit, Trumbull, Tuscarawas and Wayne County, Ohio.